Osteopath
Advanced Pain Management Osteopath (Tertiary)

Bachelor of Science (Clinical Science)
Masters of Health Science (Osteopathy)
Graduate Certificate in Pain Management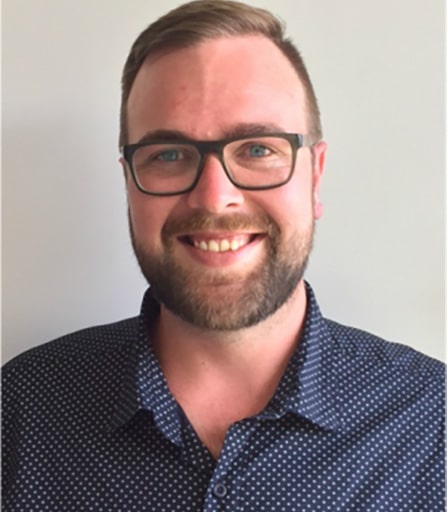 Michael grew up on the Northern Beaches of Sydney before moving to Melbourne to pursue a career change and become an Osteopath. After several years of studying and treating in Victoria, he decided to return to NSW to be closer to family and the beach lifestyle that the Central Coast allows.
He enjoys treating a wide range of acute and persistent conditions, and has done additional studies with a focus on management of chronic pain through the University of Sydney. In 2020, he became one of the first Osteopaths in Australia to be given the title of Advanced Pain Management Osteopath, signifying a high level of education and understanding of difficult pain conditions. He believes in holistic management of pain through graded exposure, symptom management, stress and psychological strategies alongside home-based self-care.
In his free time, he enjoys cooking, playing his guitar and spending his time in the garden. He also enjoys travelling, hiking, scuba diving and exploring everything that the Central Coast has to offer.
Back to Team